Below are some sites we like to visit. If you want your uber or related site listed here, please email Raven with the link name and URL. If you want to link to our Beyond Uber site, please see our Link To Us page for the info... and thanks.

Current Alt & Fan Fiction Sites
Individual Writer Sites
(Indexed by first name or site title - because it just feels right)
Graveyard Fiction Sites
( ) indicates last updated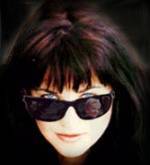 . . . n a v i g a t e b e y o n d u b e r . . .
updated 7/10/2006